202nd Anniversary Commemoration
Of The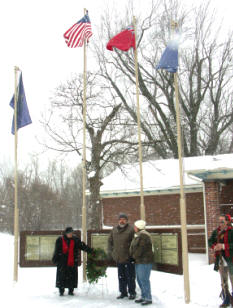 Battles Of The River Raisin
January 18, 2015
Join the many participants from Michigan, Ohio, Kentucky and Canada, along with Native Americans and residents of Monroe Michigan as we remember this bloody battle and massacre that took place on January 22nd and 23rd, 1813.
The commemoration is held on the very ground along the River Raisin where hundreds of lives were lost in a struggle for freedom and sovereignty during the early years of the United States.
TENTATIVE SCHEDULE FOR JANUARY 18, 2015
8:30-10:00 am Participant check-in at Monroe Multisports Complex ice arena
10:30-11:30 Tactical Demonstration
11:30-12:30 Ceremonies at River Raisin National Battlefield Park Visitor Center
1:00 - 2:30 pm Public Program at
River Raisin National Battlefield Park
1403 E. Elm Ave
Monroe, MI 48162
2:30 - 3:30 Public talk at the Monroe County Historical Museum
The Monroe Multisports Complex is located at 333 N Dixie Hwy, Monroe · (734) 242-1300
The Battlefield Visitor Center is located at 1403 E. Elm Avenue (734)243-7136
--------------------------------------------------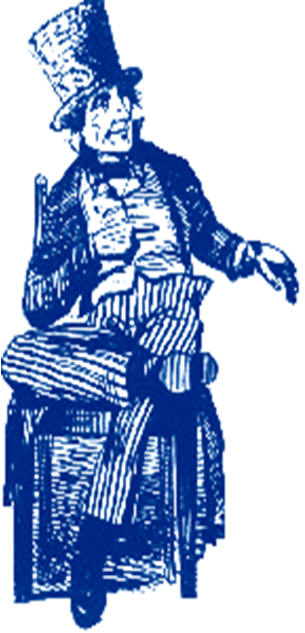 Volunteers Wanted
Do you enjoy... Travel? Camping? Family Fun? Cooling out of doors? Teaching others?
Marching in Parades? Discovering how things were done in the past?
Exploring historic sites? Experimenting with ancient weaponry?
The camaraderie of shared interests?
......... then our living history group is for you!!!
Join Lacroix's Company of Michigan Volunteers of the 2nd Michigan
Territorial Regiment
Contact ralphnaveaux@att.net or call 734.289.2253
--------------------------------------------------

OPEN HOUSE 2014 May 17th
Scheduled Events: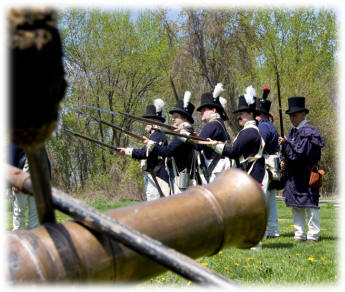 10:00 Grounds open to the public
10:30 Opening Colours
11:00 Archaeology Field School
11:30 Black Powder Firing Demonstration
12:00 Food Tasting & Judging for French Menu Cook-off
1:00 Drill Mini - Militia
1:30 Black Powder Firing Demonstration
3:00 Drill & Mini - Militia
3:30 Black Powder Firing Demonstration
4:00 Closing Ceremony
THROUGHOUT THE DAY:
CAMP LIFE AND MILITARY WEAPONS DISPLAY
OPEN FIRE COOKING & PERIOD FOOD DISPLAY
STORY TELLING
HERBAL MEDICINE DISPLAY
BATTLEFIELD VISITOR CENTER OPEN FOR EXHIBITS AND SALES OF SOUVENIR ITEMS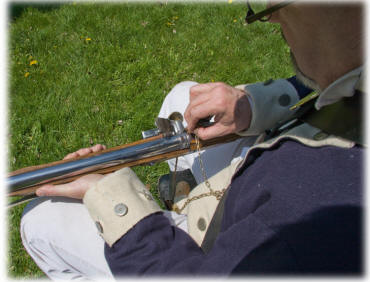 Saturday May May 17th

This event is Free &
Open to the Public!
--------------------------------------------------
CANCELLATION:
The Annual
River Raisin International Fife & Drum Muster
Formerly scheduled for June 2014
Has been cancelled
This will be a site to behold in Historic Downtown Monroe!
CANCELLED
----------------------------------------------------