2012 EVENTS
Participant
Registration
Introduction
Setting The Stage
The War Of 1812
Lacroix's Company
Today - Membership
Soldiers Uniforms
Clothing of the Period
River Raisin Battlefield
Visitors Center
Friends Of the
River Raisin Battlefield
On Line Store / Photo Gallery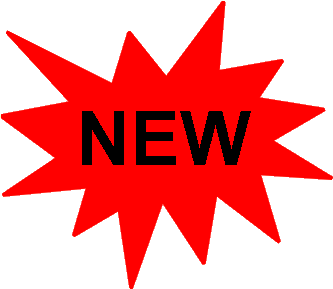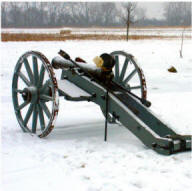 Ceramic Tile Coasters
Visit our sponsor's WEB site for more details!
A Variety of Images are Available!
------------------------------------------------------------------------------------------------
$19.95 US

"INVADED ON ALL SIDES"
by Ralph Naveaux

Years of research has gone into the writing of the recently published "Invaded on all Sides". Mr. Naveaux is the most renowned historian on the battle of the River Raisin, and provided the most in depth study of the Battle of the River Raisin, War of 1812.

Ralph Naveaux has earned degrees in history and administration from Michigan State University, and in French from Easter Michigan University. He is also a graduate of the Seminar in Williamsburg, Virginia, and the Michigan Police Reserve Training Council Basic Law Enforcement Course at Schoolcraft College. For 15 years, he was employed as a teacher of history and French in the Monroe Public School System. Mr. Naveaux retired as Director of the Monroe County Historical Museum in January of 2007.

His previous publications include "Escape to Frenchtown" co-authored with Rachel Wilke, "Women of the Raisin" co-authored with Mary Ellen VanWassenova, "The Floral City" co-authored with Shana Gruber, and the "River Raisin Battlefield Driving Tour". Mr. Naveaux has also been a key source of the information found on this website.
------------------------------------------------------------------------------------------------
$20.00 US

"War of 1812: Battles of the Raisin"
DVD produced by the
Friends of the River Raisin Battlefield

NO LONGER AVAILABLE
Contact the River Raisin Battlefield Park

This is the story of the largest field battle ever fought in what is now the state of Michigan. It began with a skirmish at French Town on January 18, 1813. The initial engagement ended in victory for the United States, but the situation was reversed at the Battle of the River Raisin on January 22, when a force of British and Native Americans, led by Col Henry Proctor, completely destroyed the American army under Brig. General James Winchester.

As a result of this disaster, "Remember the Raisin" became the rallying cry for the American forces on the Northwestern Frontier during the War of 1812.

This documentary is dedicated to the memory of the memory of the United States, British, Canadian, and Native American participants from both sides especially those who gave their lives, and to the inhabitants of French Town who suffered, yet persevered.
All items are shipped via UPS and charged through
Floral City Images.
Shipping for each item is $6.50 within the U.S. and will be included when ordering.
Please contact the webmaster for shipping outside the U.S. or if you have with any questions:
webmaster@riverraisinbattlefield.org
------------------------------------------------------------------------------------------------